This Stunning Supermacro Timelapse Captures the Hidden Beauty of Mold
Even the most mundane, unremarkable, or sometimes disgusting phenomena take on a totally new life when viewed at a supermacro scale. Case in point, a new timelapse film dubbed "The Rise of Molds" captures the mesmerizing growth of a subject we've all at one time or another cut out of a slice of bread or scrubbed off our bathroom walls: mold.
The video is the latest in the Beauty of Science series, which was created by Dr. Yan Liang. Every couple of months we receive an email from Dr. Liang sharing his latest creation, and every couple of months we're blown away. From the magic of chemical crystallization to 4K macro footage of M&Ms dissolving in petri dishes, the videos never disappoint.
In their latest creation, Beauty of Science takes on the seemingly ugly subject of molds and shows us how beautiful they really are by zooming in… like WAY in.
"The film records the growth of four types of molds used for food fermentation, namely Rhizopus, Aspergillus niger, Aspergillus oryzae and Penicillium," explains Liang. "Captured by time-lapse supermacro photography, the growth of these molds is magical and charming, revealing a mysterious and gorgeous tiny world."
Here's a look at a few of the most beautiful frames from the timelapse, which Liang kindly shared with PetaPixel's readers: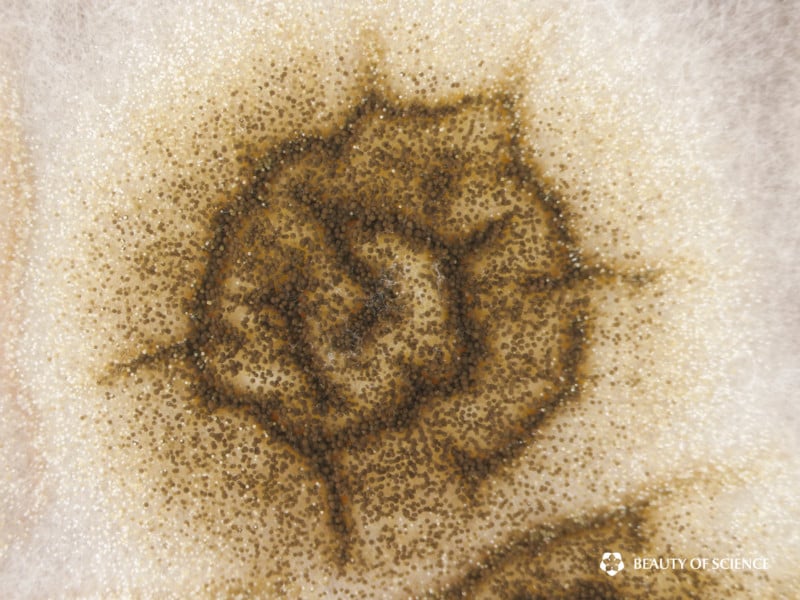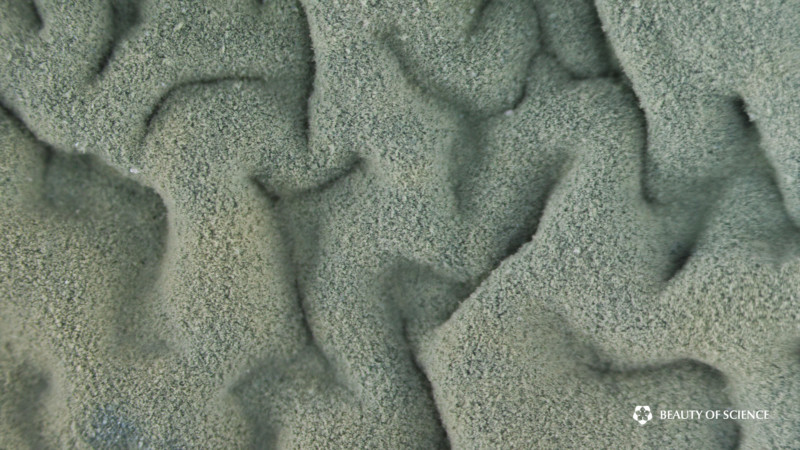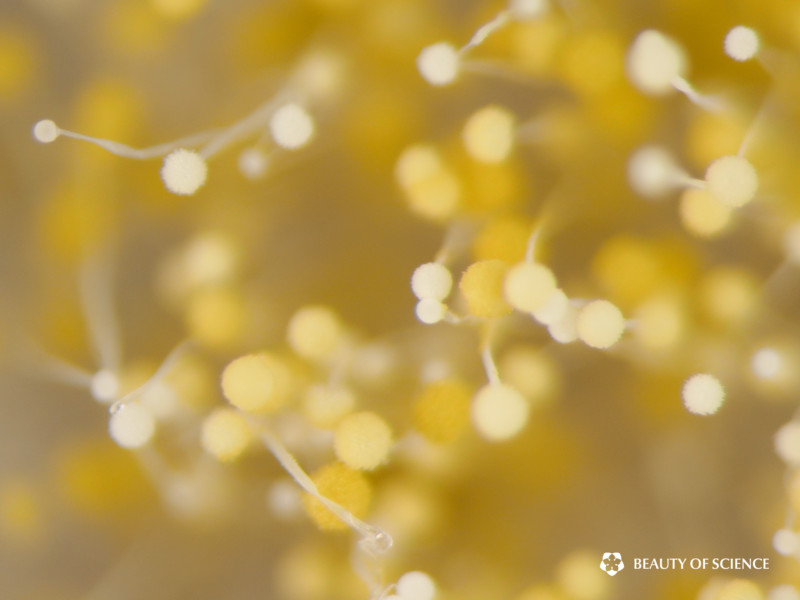 Put some headphones one, draw the blinds, and check out the macro timelapse up top to get the full effect for yourself. And if you want to see more Beauty of Science and Beauty of Chemistry videos, dive into the PetaPixel archives, visit the BoS website, or subscribe to Beauty of Science on YouTube.
---
Image credits: All photos by Yan Liang/Beauty of Science, and used with permission.