This Photographer Turned His Front Door Into a Camera to Capture COVID Portraits
Photographer Kyle Roper is no stranger to unique camera creations; he was the producer for the viral Skyscraper Camera Project. But his latest project is a bit smaller and more intimate. Amid the pandemic, he turned his front door into a camera to capture beautiful large-format black-and-white portraits of his neighbors.
The so-called Door Frame project was inspired—as so many things are these days—by lockdown. Having worked with makeshift camera master Brendan Barry, and a student of old time portrait masters like Dorothea Lange, Roper decided to turn his front door into a large format camera for shooting COVID-safe portraits that would capture the ethos of this moment in history.
The resulting setup looks a bit strange, but it allows him to conduct photo shoots from the other side of the door through a speakerphone.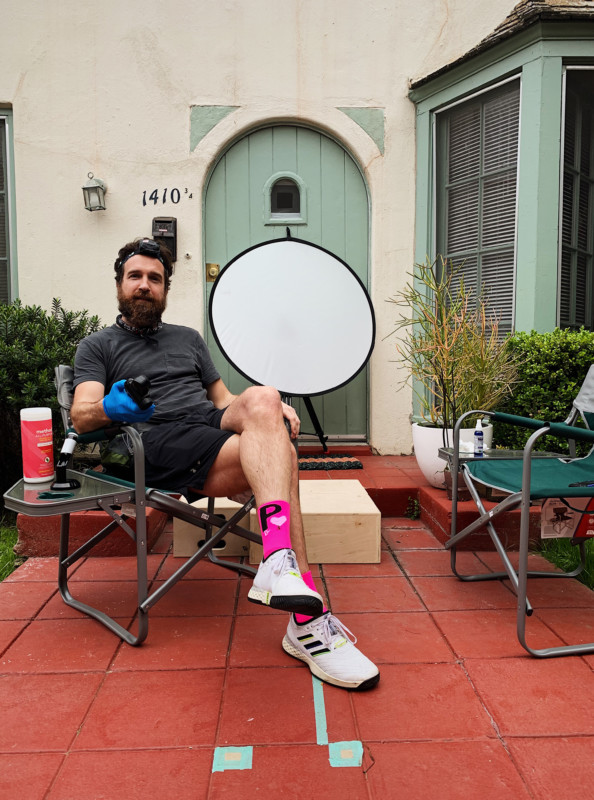 We caught up with Roper briefly over email, where he shared a few additional details about how the project came to be and the trial & error that was involved in the first iterations of the Door Frame camera.
"The camera was designed in this rudimentary fashion because I worked with supplies I could get my hands on during the lockdown. That and I didn't know what I was doing, plan ahead or bother making schematics, etc," Roper tells PetaPixel. "It was a lot of trial and error. Additionally I didn't want to blackout all 13 windows in my tiny LA Bungalow— I like sunlight too much."
You can see a few pictures of his "early prototypes" of the lens/lens box system using an old V-Mount Hasselblad lenses that he thought could work:
After some tweaking, the final variant features a NIKKOR-W 300mm f/5.6 lens mounted in a Copal Shutter. The setup looks… pretty comical… from the other side of the door:
Using it is an adventure in and of itself.
"When photographing subjects I operate the camera from inside of it. Hanging the photographic paper on the image box (which has a dry erase board affixed to it) using magnets," explains Roper. "I usually operate wide open (f/5.6-f/8) due to the speed of the photographic paper (ISO 3 or 6). All effects are achieved within the camera."
After the images are captured he develops them in his bathroom—which he's turned into a makeshift darkroom—and then dries the final frames on … whatever he can find (see the final GIF image below):
Images are captured on one of three mediums: Ilford RC IV Multigrade Photo Paper (8×10, 5×7), Ilford Direct Positive Paper (8×10, 5×7, 4×5), or Ilford Ortho 80 Plus (4×5, 8×10) film. No matter how he captures them, the results absolutely speak for themselves.
As Roper explains, slowing down and rediscovering the "old ways" can yield wonderful results.
When you have nothing but an abundance of time, you take the time and slow things down. You find that these antiquated processes can reveal and create such beauty.
Scroll down to see a selection of the portraits he's captured in this way. If you look closely, you may even notice a few Emmy and Academy Award winners interspersed among his subjects…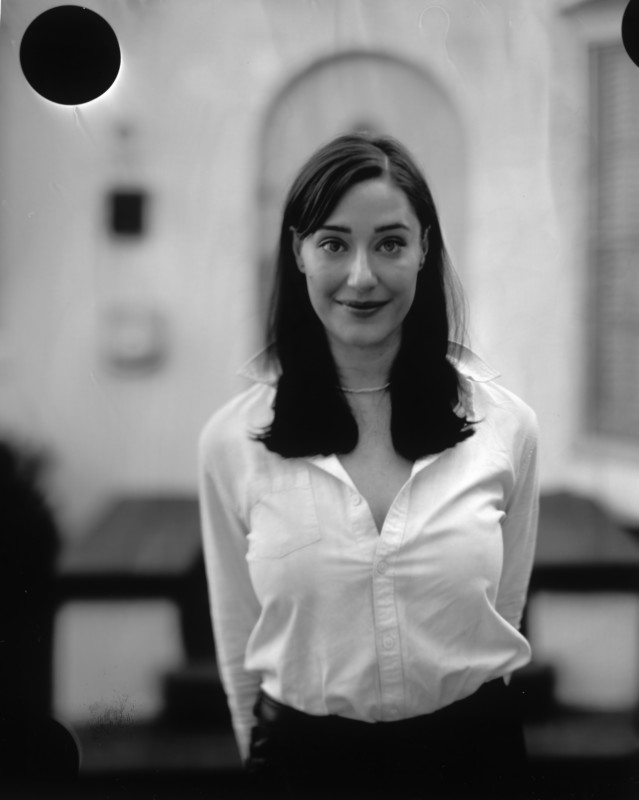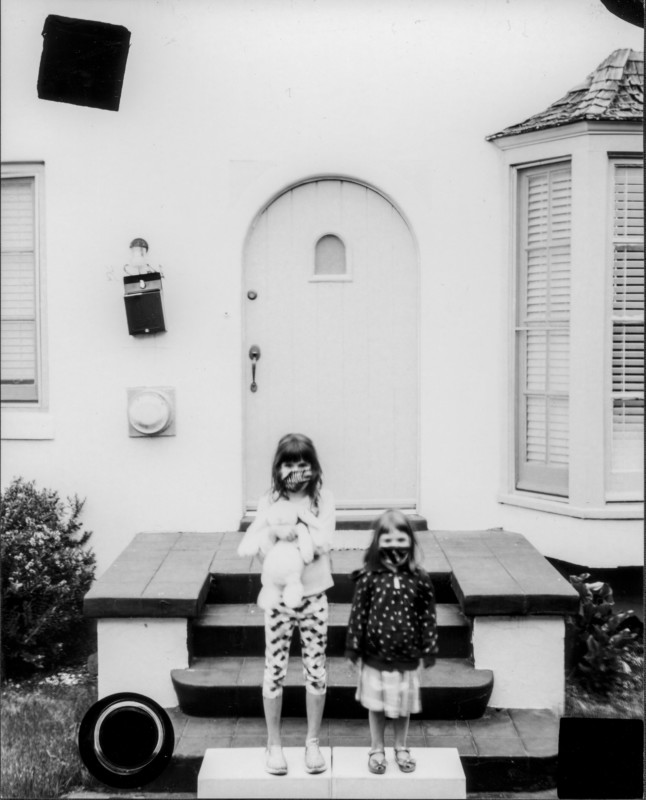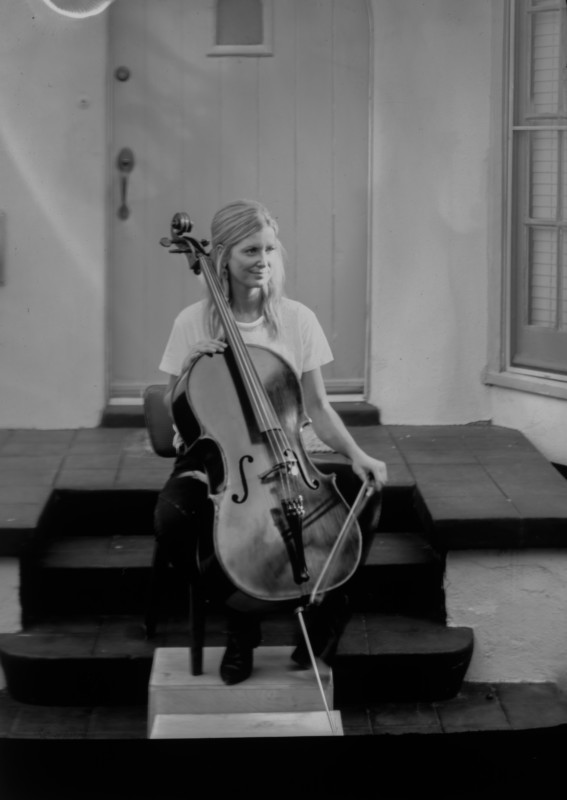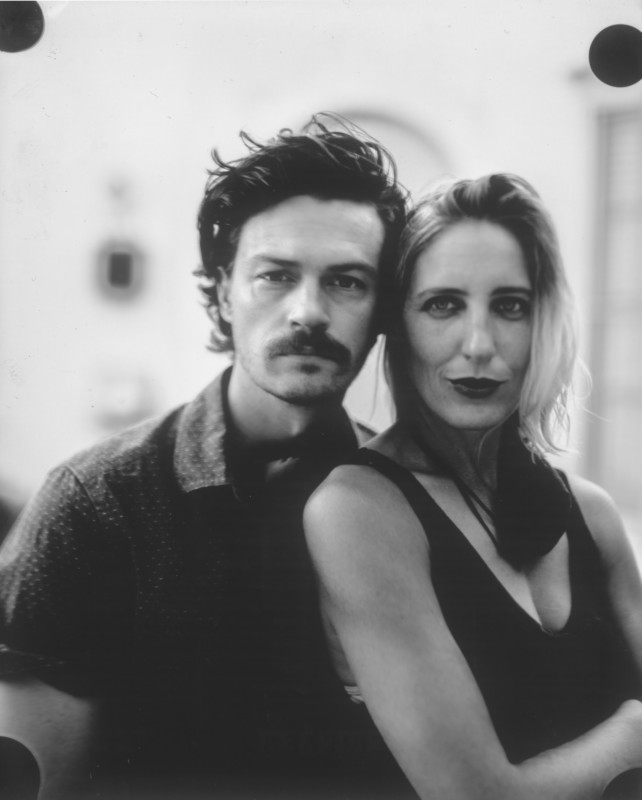 To see more of Roper's work, head over to his website or give him a follow on Instagram. There are a lot more Door Frame portraits there for you to peruse to your heart's content.
(H/T Brendan Barry)
---
Image credits: All photos (unless otherwise captioned) by Kyle Roper and used with permission.