This Month in Photography: August 2020
Every last Sunday of the month, we bring together a collection of easy reading articles from analytical to how-to to photo-features in no particular order that did not make our regular daily coverage.
Meet Misan Harriman, The BLM Protest Photographer Who Captured Vogue's September Cover – Vogue
Nigeria-born Misan Harriman becomes the first Black man to photograph a cover of British Vogue in the magazine's history.
How the New USPS Hip-Hop Stamps Came About – Billboard
The Postal Service's new commemorative stamp collection celebrates hip-hop and features motion-filled images by Cade Martin with the outstanding art director, Antonio Alcalá who digitally tinted them with bright colors, each representing a pillar of hip hop, MC-ing (rapping), B-boying (break dancing), DJ-ing, and Graffiti art.
International Photography Hall of Fame Announces 2020 Class – St. Louis Post-Dispatch
The International Photography Hall of Fame and Museum, in St. Louis, has announced its Hall of Fame class of 2020 which includes photojournalist Lynsey Addario, fashion photographer Hiro, American West photographer Robert Adams, the "Father of Photojournalism" Alfred Eisenstaedt, fine art photographer Jay Maisel, photographic innovator Duane Michals, contemporary artist Carrie Mae Weems and rock music photographer Henry Diltz.
How Napoléon III Used Photography as Propaganda to Hide the Horror of His New Paris – The Conversation
Louis-Napoléon Bonaparte, ruler of France from 1848 to 1870, was "the most enthusiastic supporter of photography in all of Europe," although he primed it to become an essential propaganda tool.
These Historic Pictures Show What "New York Tough" Really Means – BuzzFeed
Since 1923, the Museum of the City of New York has worked to preserve the history of the city and, with that, keep an accurate historical record of true New York resilience, which helps tell the stories of the Big Apple.
How to: Capture Great Whale Photos – Australian Photography
Michael Snedic has photographed whales for over 20 years not only along the east coast of Australia but also has had the privilege of photographing Humpback, Blue Whales, Minke and Orca whales in Antarctica and Belugas in the Russian Arctic.
Min Hyunwoo's Sun-drenched Photos Capture the Essence of Youth – CNN
Summer for 32-year-old South Korean photographer, Min Hyunwoo, is the favorite time of the year as it is a period reminiscent of his childhood — an opportunity to relive vivid memories and create new, long-lasting ones.
Magnum Photos Launches Solidarity Print Sale to Benefit NAACP – Hypebeast
Influential photography organization, Magnum Photos, is teaming up with Vogue to launch a square print sale spanning over 100 images called Solidarity to raise funds for the National Association for the Advancement of Colored People (NAACP).
What is CFexpress? The New Camera Memory Card Format Explained – TechRadar
The new Sony A7S III is the first-ever camera to support CFexpress Type A cards, but what makes them different besides being faster than current SD cards?
World's Top Wildlife Photographers Come Together to Raise $250,000 for Africa's Parks – My Modern Met
Over 50 of the world's top wildlife photographers are donating fine art prints, hoping to raise $250,000 for the African Parks Network as with COVID-19 bringing tourism to a halt, precious revenue that is used to keep Africa's protected areas and conservation efforts afloat have gone with it.
115 DIY Photography Hacks for Amazing Images – ShotKit
Did you know that duct tape, pantyhose, beer helmets, and alphabet noodles can all be used to hack your photography for some awesome creative effects!
Suffrage Photos Build A Bridge from The Past to the Future – NPR
A Yellow Rose Project was born to celebrate the 100thanniversary this year of the adoption of the 19th Amendment that granted women the right to vote.
Acting Out: Cabinet Cards and the Making of Modern Photography – Apollo
Over the final quarter of the 19th century, cabinet cards – inexpensive albumen prints, mounted on cardboard – transformed the genre of portrait photography in the US, and with that came opportunities for having fun with elaborate costumes and theatrical settings devised by studio photographers and sitters.
Photography Shows are Going Online, Some for Free. But Can it Replace In-person? – DigitalTrends
From The Portrait Masters to Adobe Max, moving online-only is the popular move in the industry; even the Consumer Electronics Show 2021 is going entirely virtual.
Why Paul Mpagi Sepuya Describes Himself as an Artist, Not a Photographer – Slate
"Richard Avedon and Annie Leibowitz are photographers, they're not artists," says Sepuya.
Huge 'Sturgeon Moon' is Captured by Photographers as it Beams Down on a Watching World – Daily Mail
The August sturgeon full moon, which was named by Native American tribes because sturgeons were most readily caught in August, was captured by photographers around the world sitting above iconic landmarks cathedrals in Colombia, the London skyline, the Statue of Liberty in New York and more.
Christie's Puts Sports Photography GOAT Walter Iooss Jr. On The Auction Block ­– Forbes
Walter Iooss Jr's, who has shot the Swimsuit Issue for four decades and over 300 covers for Sports Illustrated, was featured by Christie's in an auction of 38 rare, vintage photographic prints of basketball, football and baseball heroes of the 1960s-2000s.
TikTok Faces Massive Patent Infringement Lawsuit Over Digital Photography Patents – Digital Music News
Pixmarx IP LLC filed a complaint against TikTok on August 14 for infringing three of its patents, which relate to how content is embedded within a digital photograph.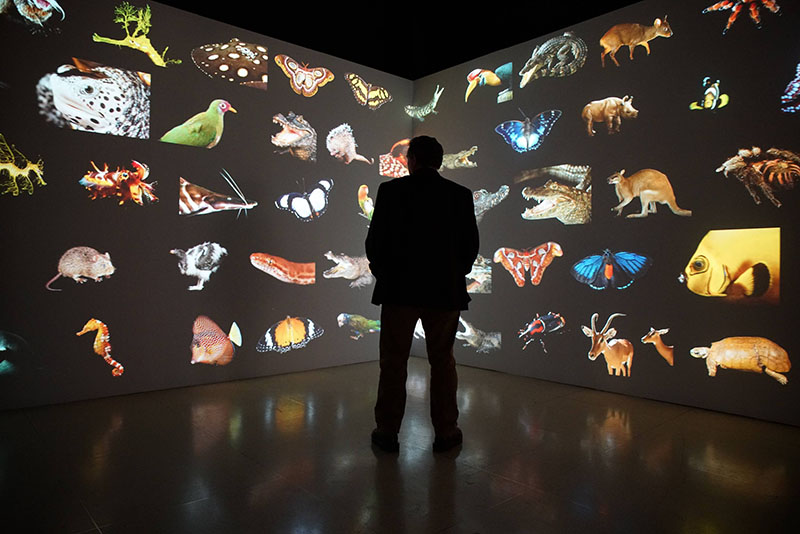 Nat Geo WILD's Photo Ark Trailer: To Photograph Every Living Species – ScreenRant
National Geographic announced a new two-part special, Photo Ark, featuring longtime Nat Geo photographer Joel Sartore, who has photographed over 10,000 species over the course of 1,000 different trips in the last 15 years and there's still more to come.
USB 3, USB 4, Thunderbolt, & USB-C ­– Everything You Need to Know – AppleInsider
The term USB-C by itself doesn't specify anything for data, charging, or video beyond the physicality of the connector, but there are a lot of details behind USB 3, USB 4, Thunderbolt 3, Thunderbolt 4, and how they pertain to the USB-C connector.
Drone Photographer's Stunning Images of the World from Above (and he'll Teach YOU How to Take Your Aerial Photo Skills to New Heights) – Daily Mail
Johan Vandenhecke, the Belgian photographer, taught himself drone photography by watching 'a ton of YouTube videos' and then kick-started his portfolio two years ago on a trip with his girlfriend through Southeast Asia, Australia, and South America after they quit their jobs.
Photography In The National Parks: My Final Favorite Places for Photography – National Parks Traveler
These favorite spots of Rebecca Latson are sites she would return to, time and again, under different weather conditions and during different seasons and times of the day.
Photographer Zhong Lin is Creating a New Image Every Day for One Whole Year – Dazed
Zhong Lin, the Malaysian-born, self-taught photographer whose work has been lauded by the likes of Vogue China and Harper's Bazaar China, has laid down a new creative manifesto, challenging herself to produce 365 new photographs in 365 days.
Annie Leibovitz on the Legacy of Henri Cartier-Bresson – Wallpaper
"Seeing Cartier-Bresson's work made me want to become a photographer," writes Leibovitz in the catalog of a new exhibition 'Le Grand Jeu,' on a show now at Palazzo Grassi, Venice, Italy.
Phone Photography 101: CNET's Guide to Taking Better Pictures – CNET
Master your phone's camera and take your photography to the next level with these mobile phone photography tutorials, from editing apps to the add-on lenses most pro photographers recommend.
Free Adobe Lightroom Presets and Tips for Food Photography – Adobe
"You can have a tiny apartment with one window and still take as gorgeous a photo of food as someone on a commercial set with two food stylists, a prop stylist, producers, gaffers, and a director," says food photographer, Sarah Crawford.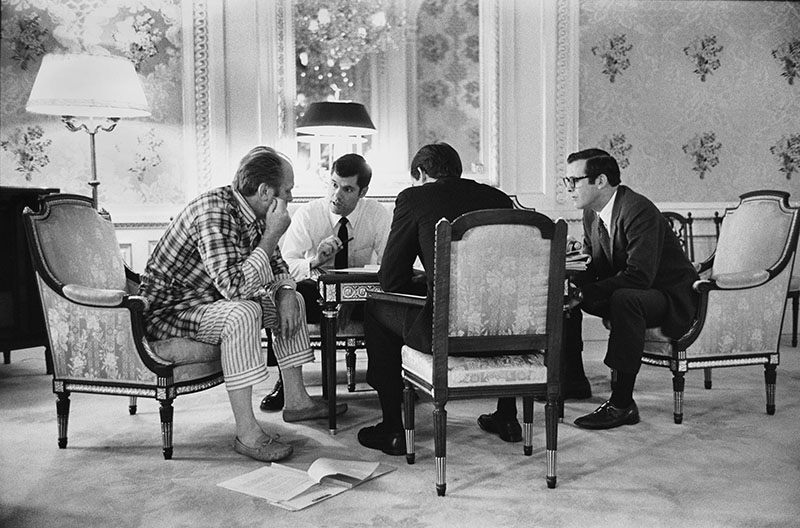 One Photographer's Intimate View of the Presidency – CBS News
David Hume Kennerly may be the only photographer to have pictured 38th president, Gerald Ford, or for that matter, any president, conducting a meeting with his advisors in his pajamas.
Best Photography Logo Design Options for Your Business or Brand – SLR Lounge
While you can find free logo options from logo generators, the quality and uniqueness of the designs will generally not suffice for a professional photography business.
How Good is the Canon EOS R5's Animal Eye AF? A Wildlife Photographer Gives his Verdict  – TechRadar
We handed a Canon EOS R5 to wildlife snapper Dave Stevenson and sent him to a bird hide to find out – here's his verdict.
Marilyn Monroe to Star at Photography Museum's New Helsinki Digs – Uutiset
The Finnish Museum of Photography in Helsinki will open a new exhibition of Marilyn Monroe shot by octogenarian Douglas Kirkland, who first set out to photograph Monroe for a spread in Look magazine's 25th-anniversary issue in 1961.
The Lens I Regret Purchasing: One Lens Made Me Hate Sony E Mount – The Phoblographer
A lens needs to pair well with a camera; otherwise, there's no point.
World Photography Day: 5 of the Year's Best Photo Series  – CNN
On World Photography Day 2020, CNN Style is looking back at some of the most striking photo series published over the past 12 months.
6 Iconic Artists, as Captured by Magnum Photographers – Artsy
For the first time, Magnum Artists brings together a collection of over 200 photographs that define the unique relationship between the world's greatest photography collective and the world's greatest artists: Matisse and Picasso by Robert Capa, Takashi Murakami by Olivia Arthur, Warhol and de Kooning by Thomas Hoepker, Bonnard by Henri Cartier-Bresson, Kiki Smith by Susan Meiselas, and many more.
---
We welcome comments as well as suggestions. As we cannot possibly cover each and every source, if you see something interesting in your reading or local newspaper anywhere in the world, kindly forward the link to us here. All messages will be personally acknowledged.
---
About the author: Phil Mistry is a photographer and teacher based in Atlanta, GA. He started one of the first digital camera classes in New York City at The International Center of Photography in the 90s. He was the director and teacher for Sony/Popular Photography magazine's Digital Days Workshops. You can reach him via email here.
---
Image credits: All photographs as credited and used with permission from the photographers or agencies