This Guy Hacked an Old Polaroid to Print Instant Photos on Thermal Paper
Electrical engineering student Sam Zeloof recently created something really cool. Using his ample do-it-yourself skills and engineering knowledge, he retrofitted an old Polaroid camera with a Raspberri Pi and thermal printer, turning it into an instant digital camera that prints photos on receipt paper.
Zeloof shared the whole process in detail on IEEE Spectrum, and while it is definitely doable to try this yourself, it's not a project for the faint of heart. What began as a more "accessible" project that he hoped would resonate with more people (mission accomplished) turned into a pretty involved camera hack.
The main challenge? How do you fit a Raspberry Pi Zero W, a thermal printer, and two LiPo batteries inside the body of a Polaroid camera that was already designed to take advantage of every square centimeter of space inside that oddly shaped shell?
The answer? "About two-thirds of the project was just cutting out plastic with a Dremel tool and hoping that I didn't cut out too much."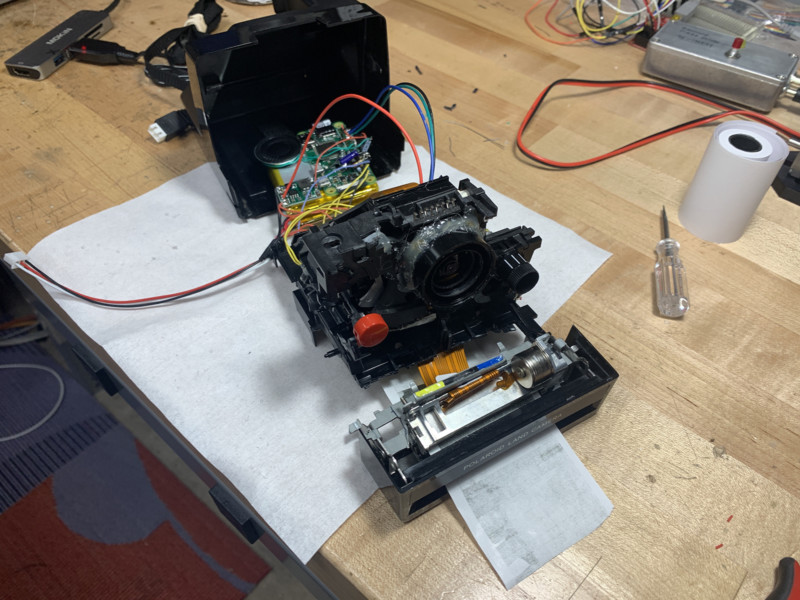 However, you feel about the approach, it worked. Zeloof was able to cram all of the above-mentioned components into the camera without noticeably altering the outer shell. He even created a custom magnetic spool for the thermal paper so that he can easily replace the roll every time it runs out.
"I was able to cram in all the electronics and close up the case so that it all looked and felt like a untouched Polaroid," writes Zeloof. "You can look through the viewfinder, and the shutter button is the same button, in the same place."
The resulting camera gets about 12 hours of battery life between charges and captures about 150 photos per roll of thermal paper. Each time he presses the shutter, a high-resolution color copy of the digital file is saved, and a monochrome lower-resolution image is sent to the thermal printer. He even integrated a "shutter sound" for dramatic effect, and he can export the high-res copy over WiFi for later, higher-resolution printing.
You can see the finished product below, along with a few sample prints (that you probably shouldn't pixel peep):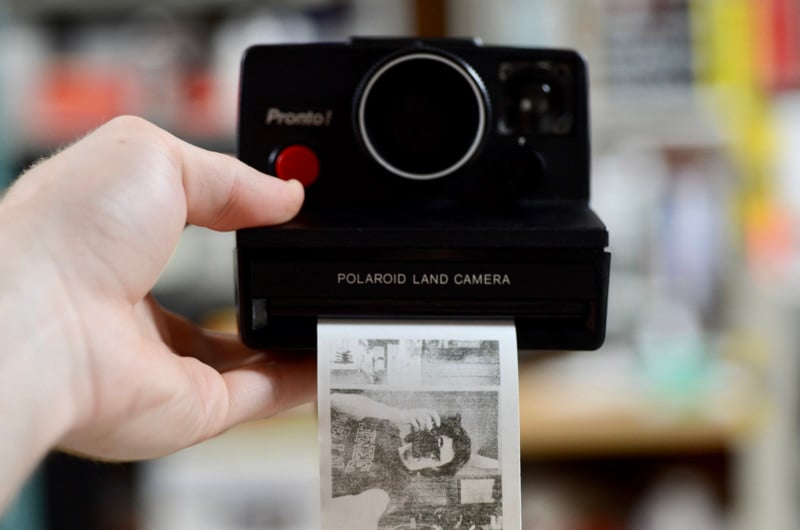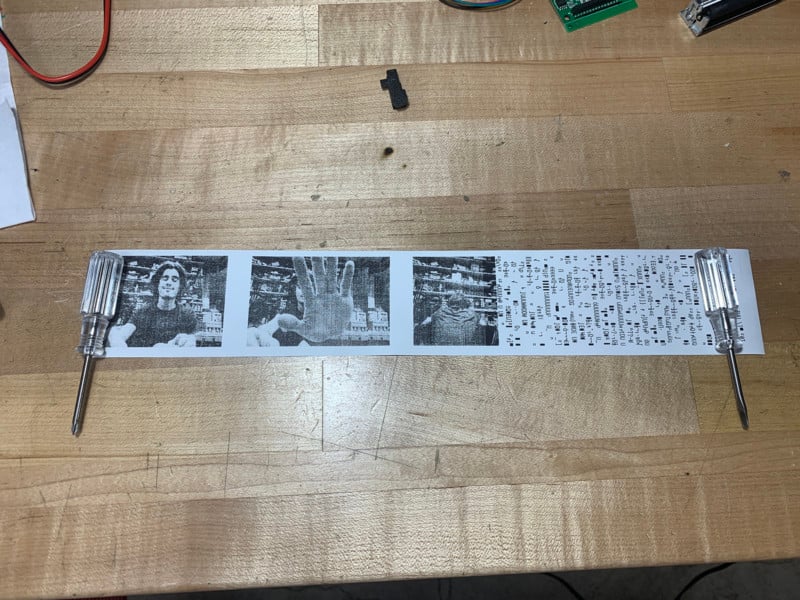 To dive deeper into the step-by-step process behind this "Polaroid Pi Thermal Camera," check out Sam's full write-up on IEEE Spectrum. And if you want to see more of his creations—most of which are far more esoteric, be warned—head over to his website or give him a follow on Twitter.
(via Hackaday)
---
Image credits: All photos by Sam Zeloof and used with permission.