Shooting UV Film Photos with a 1987 Hasselblad Medium Format Camera
My name is Pierre-Louis Ferrer, and I am a professional French photographer specialized in photography beyond visible for ten years now, including infrared and ultraviolet techniques. I spend a large part of my free time reading, experiencing, testing, and talking with experts in various domains linked with these techniques.
My professional work is mostly divided between artistic projects and dermatologic photography for cosmetic brands. Sometimes both of these worlds are mixed into a single project, like my series of ultraviolet portraits titled "RAW", showing the invisible side of the skin.
I had the opportunity recently to talk with a former laboratory assistant for a major cosmetic brand. During this talk, I discovered that before the emergence of digital photography, laboratories were able to shoot ultraviolet portraits using black and white films. A quick look on the Medical and Scientific Photography website gave me all the information I needed to start testing this fascinating technique with the only film camera I own: a Hasselblad SWC/M camera from 1987.
First Attempts With the Louvre Pyramid
The SWC/M camera comes with the famous wide-angle Zeiss Biogon 38mm f/4.5 lens, and I had to find the correct subject for my first attempts. Outdoor architectural shooting seemed to be the most convenient way to work, so I planned to shoot the Louvre pyramid several times until I found the right exposure shift (due to the UV absorption of the lens).
I used ILFORD HP5+ film and a Hoya U360 UV-bandpass filter to achieve this test, as they are said to perform the best for UV photography.
Here are the results: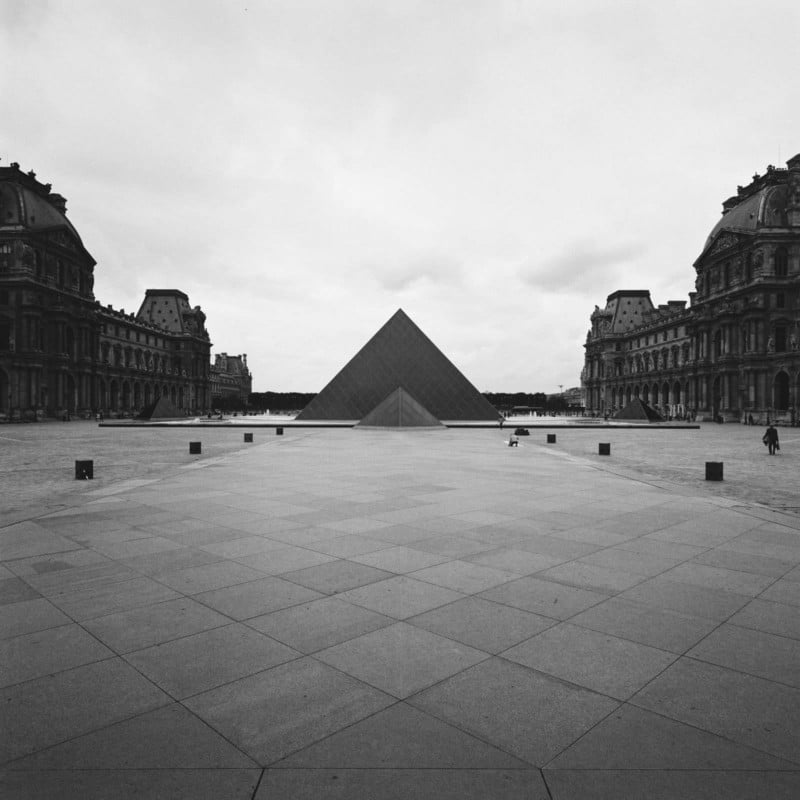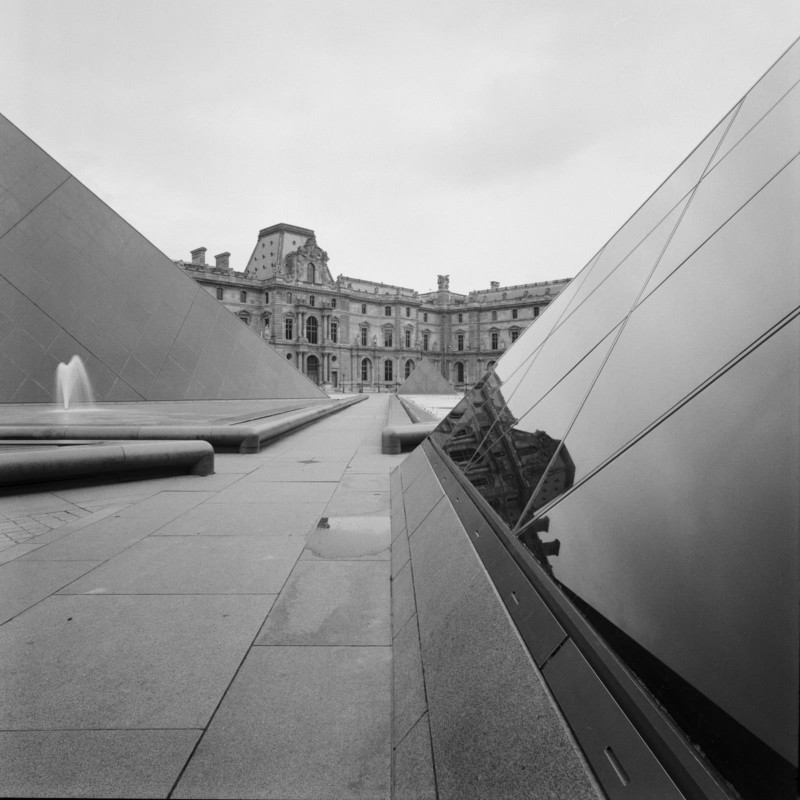 The Louvre pyramid is made of glass with anti-UV coating, meaning that it absorbs UV light. In photographic logic, that means that the glass appears totally black and opaque, as it cannot reflect UV light. This effect is more striking when compared with "normal" photography (on the left).
This first attempt confirms the possibility to shoot ultraviolet film photography with my SWC/M Hasselblad camera. The next step will consist of applying this technique to an additional range of subjects.
One Film, Three Months, Twelve Pictures
Winter is not the easiest period of the year to practice photography. It is even more true when it comes to shooting outdoor ultraviolet photography, as you need a lot of powerful sunlight. I spent three months finishing only one film, traveling from the west to the east of France, walking a lot in the countryside to find interesting natural and urban subjects. Here are the results of this journey: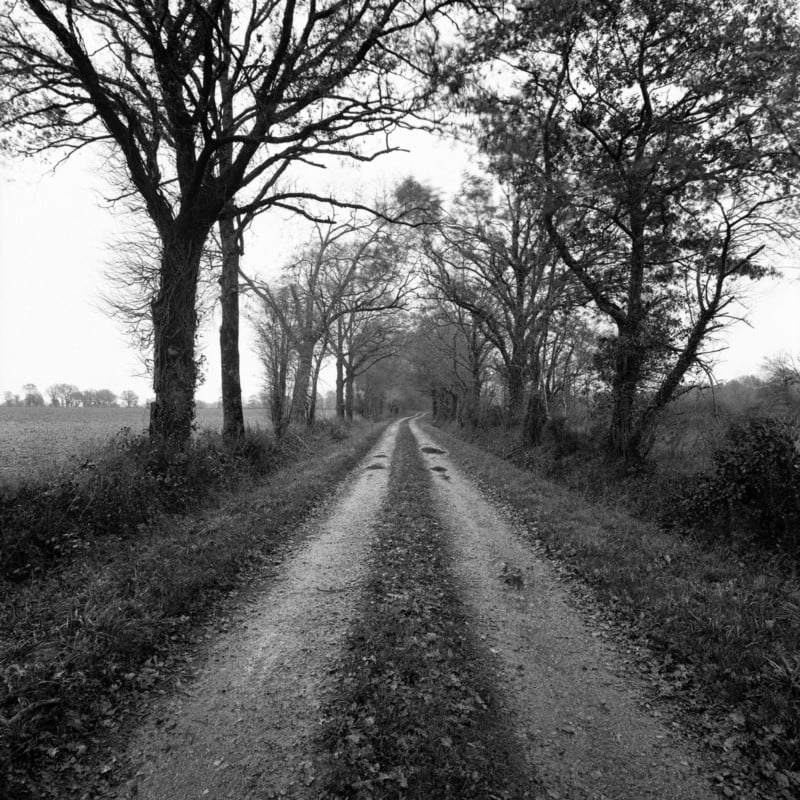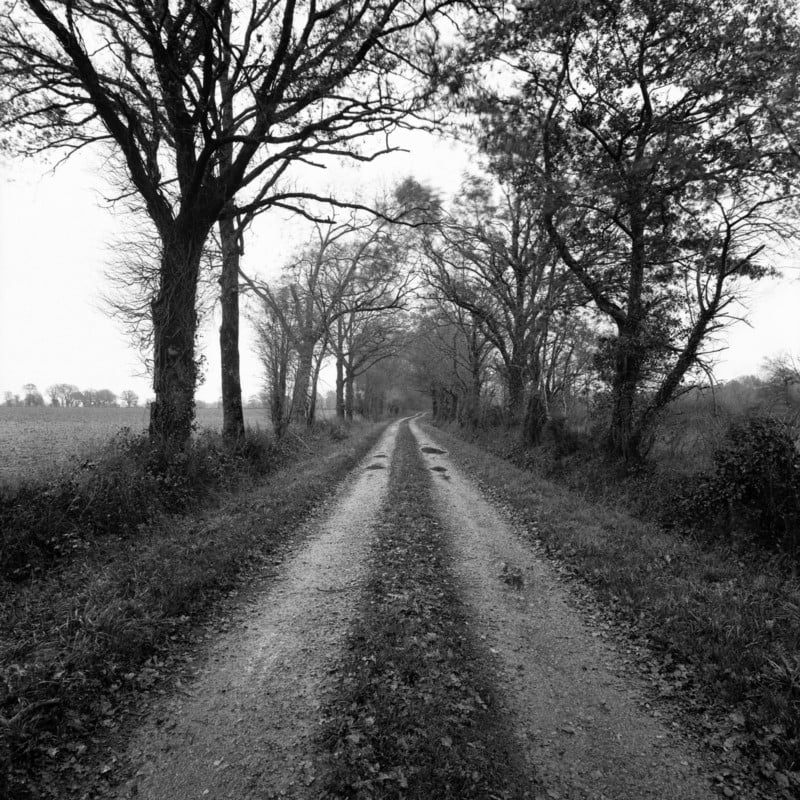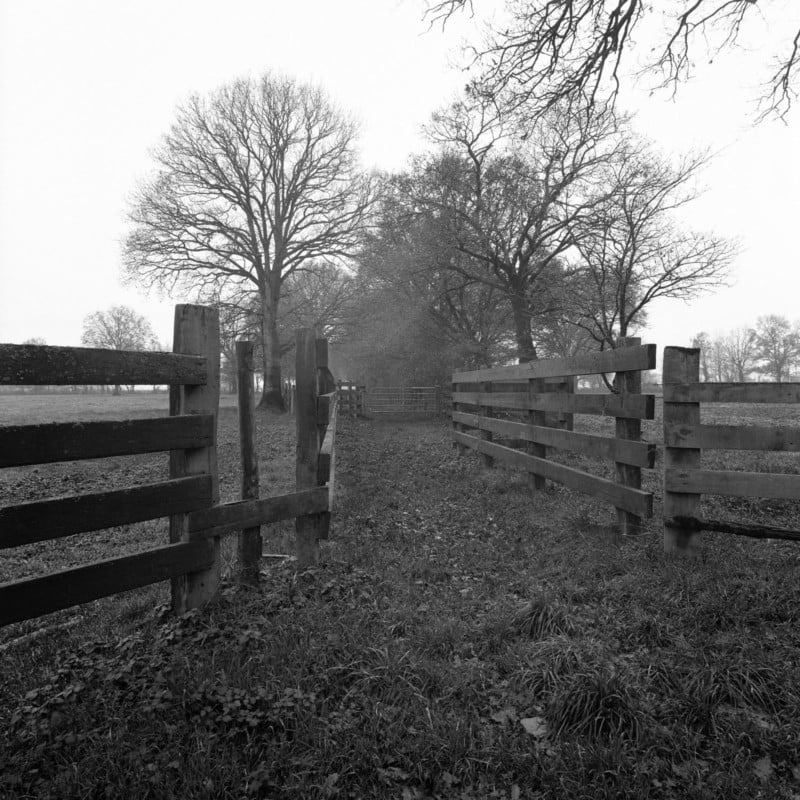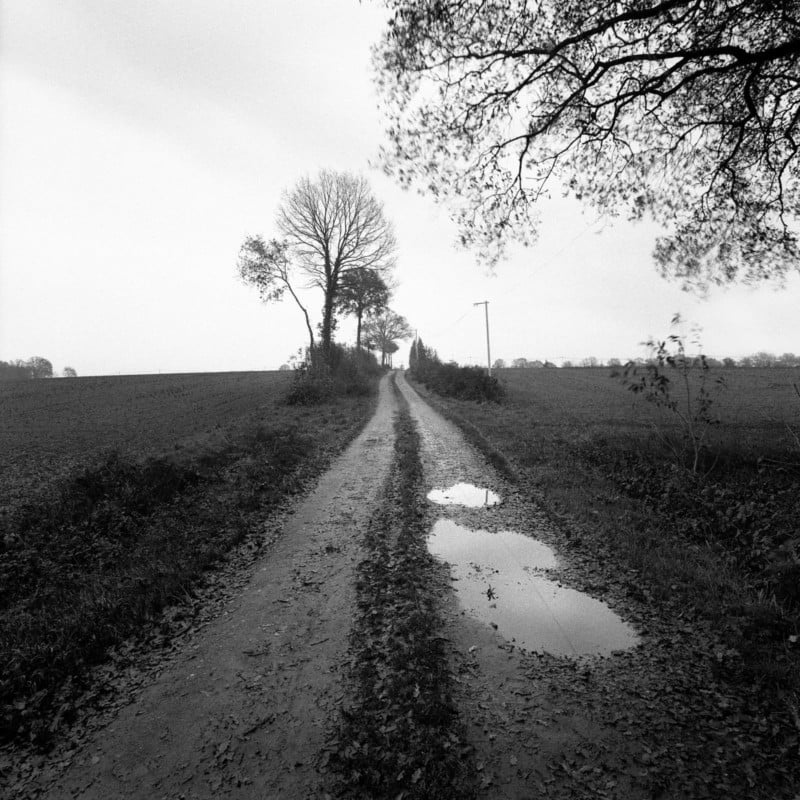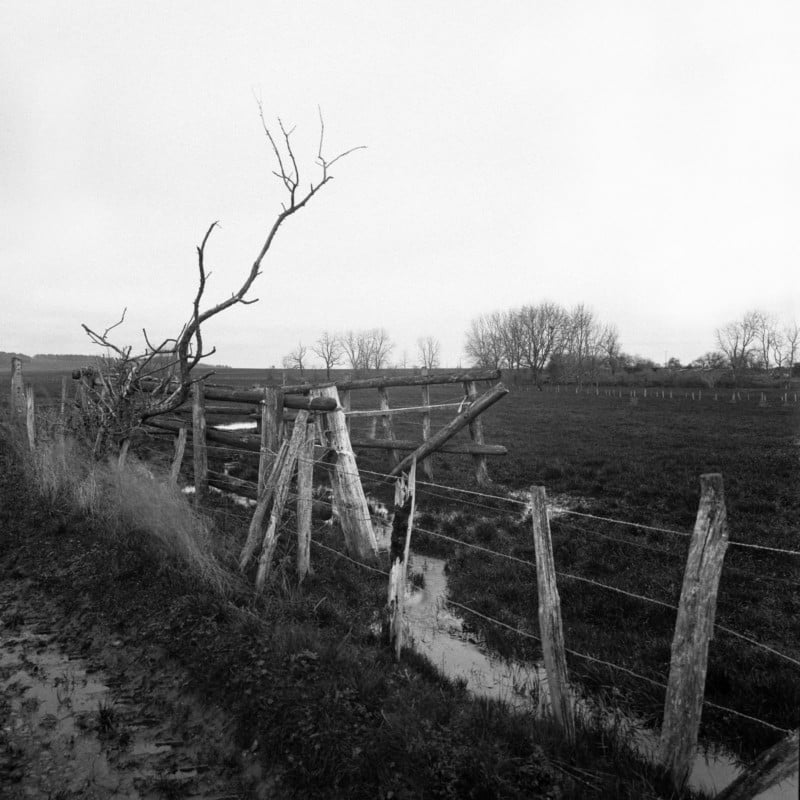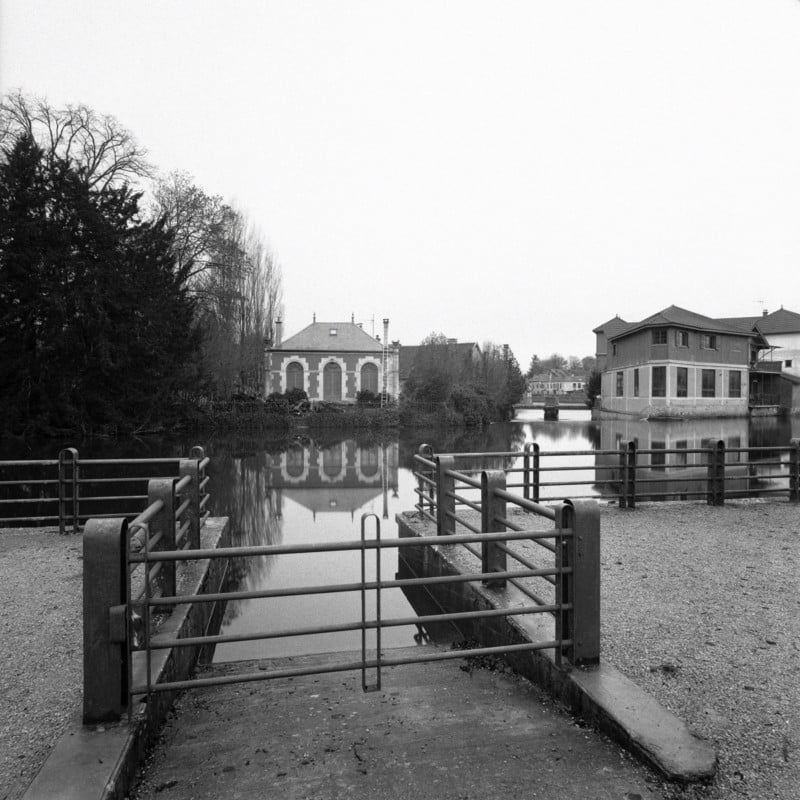 As you can see, the rendering of these pictures is quite unique: leaves and trees appear very dark, almost black, whereas the sky and water are very bright. The atmosphere is foggy, offering a kind of post-fire atmosphere. Long exposure accentuates this atmosphere, as I had to multiply measured exposure in visible light by 500 to 1000 to achieve correct exposure in ultraviolet light.
Conclusion
I am glad to have found a new way to extend my vision in film photography. Now I must wait until next spring to apply this technique on sunnier subjects.
---
About the author: Pierre-Louis Ferrer is a professional infrared photographer who aims to reveal the world beyond the visible. The opinions expressed in this article are solely those of the author. To learn more about infrared photography, you can take his infrared workshop in Paris. You can find more of Ferrer's work on his website, Facebook, and Instagram.